What You Need to Know About Trademark Cancellation Proceedings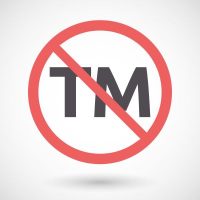 A trademark is a valuable form of intellectual property (IP). A legally protected and properly registered trademark helps a company to develop its brand. What many people do not realize is that a trademark application that has already been approved could still potentially be at risk. Indeed, private parties have the right to file a petition to cancel another party's registered trademark. Here, our Florida trademark monitoring attorney provides a comprehensive guide to the key things to understand about the trademark cancellation process.
Trademark Cancellation: Defined 
As explained within the Trademark Trial and Appeal Board Manual of Procedure (TBMP), trademark cancellation is a legal process that allows a party to petition the cancellation of a registered trademark. To do so, the petitioner must raise specific grounds. The core purpose of the trademark cancellation process is to ensure that trademark registrations remain accurate and up-to-date, preventing the improper use of marks that may cause confusion among consumers or dilute the value of existing trademarks.
 An Overview of the Three Main Grounds to Cancel a Trademark 
What are the grounds to challenge a trademark to get its registration canceled? As a general matter, trademark cancellation petitions are raised on one of the following three grounds:
No Commercial Use (Abandonment): A trademark may be canceled if it has been abandoned. Abandonment occurs when there has been no use of the trademark in commerce for three consecutive years or more and/or the owner has no intent to resume its use.
Likelihood of Confusion (Priority): Another ground for cancellation is the likelihood of confusion between the challenged mark and a previously registered or used mark. A petitioner may argue that the challenged trademark is too similar to their own.
Genericness (Merely Descriptive): A trademark may also be canceled if it has become generic or is merely descriptive of the goods or services it represents. Generic terms cannot be protected as trademarks, as they fail to distinguish the source of a product or service.
 Understanding the Process for Petitioning to Cancel a Trademark 
The process for petitioning to cancel a trademark begins with the filing of a petition for cancellation with the Trademark Trial and Appeal Board (TTAB). The petitioner must provide detailed information about the basis for the cancellation and the relevant registration or application number. Once filed, the TTAB will review the petition to ensure it meets the necessary requirements.
If the petition is accepted, the trademark owner (respondent) will be notified and given an opportunity to respond to the allegations. The respondent typically has 40 days from the date of service to file an answer, which addresses each claim made by the petitioner. Failure to answer may result in a default judgment in favor of the petitioner.
Upon receiving the respondent's answer, the TTAB will set a discovery period, allowing both parties to gather evidence in support of their respective positions. Following discovery, each party may submit motions for summary judgment or proceed to trial, where they present their arguments and evidence before the TTAB.
Get Help From Our Florida Trademark Cancellation Attorney Today
At Perkins Law, our Florida trademark cancellation lawyers are skilled and experienced advocates for clients. If you have any specific questions or concerns about trademark cancellation proceedings, we are ready to help. Call us now or contact us online for a completely confidential consultation. With an office in Boca Raton, we provide trademark law services throughout Southeast Florida.
Source:
tmep.uspto.gov/RDMS/TBMP/current#/current/TBMP-100d1e1.html