What To Know About NFTs And Copyright Law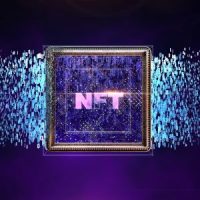 Blockchain technology is changing the world. More and more people are getting into cryptocurrency and NFTs. According to a report from Business Insider, the NFT market exceeded $41 billion in 2021. Unlike Bitcoin and other cryptocurrencies which are fungible, NFTs are unique. In other words, every NFT is different. Each one has its own unique digital signature.
NFTs are transforming the art market. You may be wondering: Can you get a copyright for your NFT? The answer is 'yes'—but there are some complicating factors that you need to know about. In this article, our Florida copyright registration attorney explains the key things that you should understand about NFTs and copyright law.
Copyright is a Key Form of Intellectual Property Protection
First and foremost, it is important to understand how copyright protection works under United States law. As explained by the United States Copyright Office, a copyright is a type of intellectual property that protects a unique work of authorship. You do not have to register for a copyright to obtain protection. Copyright applies automatically from the moment that a unique work is created. A copyright owner has the exclusive right to:
Reproduce the work;
Create derivative works; and
Distribute copies of the work.
NFTs Can Be Copyrighted—They are Treated the Same as Other Artwork
Non-fungible tokens are eligible for copyright protection. Indeed, U.S. copyright law treats NFTs similar to other artwork and other types of unique works of authorship. In other words, an artist—or another party—who creates a unique NFT has copyright protection of that work. They can take action to develop their copyright further by registering the work.
A Sale of an NFT May or May Not Convey the Copyright 
A common question: Do you get ownership of a copyright when you buy an NFT? The answer is 'no'―at least not necessarily. An NFT is part of a blockchain. When you buy an NFT for artwork, it can be thought of as the equivalent to buying a physical copy of a painting. You do not automatically get copyright ownership of that painting. It remains with the artist.
However, you can get a copyright for an NFT when you acquire ownership. To do so, you will need some form of a smart contract (or other contract) that clearly transfers the ownership of the copyright from the original artist and/or current owner to the buyer.
Note: An NFT may also be subject to trademark protection. If you are using an NFT in commerce and it serves as a brand signifier, you may be eligible to file for federal trademark protection as well.
 Get Help From Our Florida Copyright Lawyer Today
At Perkins Law, our Florida copyright attorney has the professional experience to help navigate issues involving NFTs. If you have any specific questions or concerns about non-fungible tokens and copyright law, we can help. Contact us today to set up your confidential initial consultation with an IP lawyer. Our firm provides copyright law representation to clients throughout South Florida.
Source:
markets.businessinsider.com/news/currencies/nft-market-41-billion-nearing-fine-art-market-size-2022-1