Exxon Mobil Files Trademark Lawsuit Against Online Retailers In South Florida (Alleged Counterfeit Products)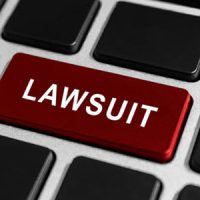 According to a report from the Daily Business Review, Exxon Mobil—one of the world's fifteen largest companies—has filed a trademark infringement lawsuit against several online business retailers. The intellectual property claim—which was filed in the United States District Court for the Southern District of Florida—alleging that defendants are engaged in a scheme to sell counterfeit products. Here, our Florida trademark infringement attorney discusses the case in more detail.
Allegations: Florida-Based Online Retailers Selling Counterfeit Exxon Mobil Products 
Exxon Mobil is a multinational oil and gas company headquartered in Irving, Texas. It offers a number of different products to businesses and consumers under its brand name. The company also has developed many trademarks. In its lawsuit, Exxon Mobil contends that the defendants—an interconnected web of business entities in South Florida—are selling counterfeit Mobil products on online websites. More specifically, Exxon Mobil alleges that the defendants are engaged in promoting and selling the following counterfeit products:
Mobil HDEO 15W-40 diesel engine oil; and
Mobil Delvac 1300 Super diesel engine oil. 
The trademark infringement complaint argues that the defendants are improperly deceiving consumers and are taking advantage of Exxon Mobil's well-developed brand. They seek a wide range of remedies, including injunctive relief and the awarding of financial damages. To be clear, these are allegations raised in a federal court by the plaintiff (Exxon Mobil). As of yet, there has been no official finding one way or another as to whether or not the defendant engaged in trademark infringement and/or counterfeiting.
 Trademark Law Provides Protections Against Counterfeit Goods 
Counterfeiting remains a serious issue. The Organization for Economic Co-operation and Development (OECD) estimates that trade in counterfeit products makes up a stunning 3.3 percent of all international trade—and they believe those numbers are going to continue to rise.
Trademark law provides some of the most effective legal protections against counterfeit products. In trademark law, a counterfeit product is one that includes an established trademark despite not actually being legitimate. Trademarks are meant to serve as source signifiers for consumers.
The federal Lanham Act expressly prohibits the importation, exportation, and sale of counterfeit goods. Counterfeit products harm consumers and damage brands. A company has the right to fight back against counterfeit products through a trademark infringement claim.
Notably, there is a distinction between counterfeiting and trademark infringement. The Lanham Act treats counterfeiting—the intentional attempt to deceive consumers about the source of a product—as a more serious offense. Additional statutory damages are available.
 Set Up a Confidential Case Review with a Trademark Infringement Lawyer in South Florida
At Perkins Law, our Boca Raton trademark infringement attorney has a concentration in IP law. If you have any specific questions about trademark infringement laws, we are here as a legal resource. Call us now or contact us online to set up a confidential initial appointment with an IP attorney. From our office in Boca Raton, we represent clients in South Florida and nationwide.
Sources:
oecd.org/newsroom/trade-in-fake-goods-is-now-33-of-world-trade-and-rising.htm
law.com/dailybusinessreview/2022/08/25/exxon-targets-online-retailers-in-south-florida-trademark-infringement-suit/